OK-K566 - 24" - HD LED TV - Black (Brand Warranty)
Rs. 12,999
Screen Size: 24"
Screen Resolution: 1366 x 720
USB & HDMI: Yes
1 Year Brand Warranty
---
Delivery Options
Cash on Delivery
Available
7 days return
Change of mind not applicable
Oktra 24 Inch Hd Ready Is Here To Take Your Entertainment To Another Level! With Advanced Technology, Your Hd Led Tv Is Capable Of Displaying More Balanced Colors And Reproduce Some Unique Shades That Are Usually Difficult To Display On An Led Screen. So Upgrade your viewing experience with this Oktra HD TVs (1366 x 720). Its 60Hz refresh rate creates a smooth picture for more enjoyable viewing, while the digital audio output provides clear sound. The HDMI Standard Ensures You The Best Possible Speed Between Your Various Media Devices. Enjoy The Best Picture Possible With High Functionality. So Keep Enjoying Ultimate Gaming Or Entertainment Experience While Watching TV With Family During Your Leisure Time Sessions.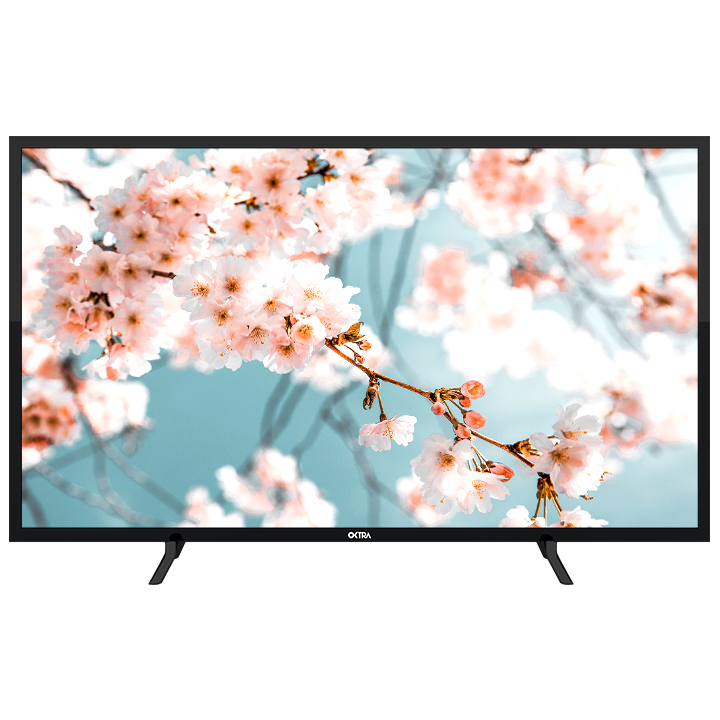 Technical Specifications:
DISPLAY SIZE: 24"
DISPLAY TYPE: HD
RESOLUTION: 1366 X 786
ASPECT RATIO: 16:9
AUDIO POWER OUTPUT: 2X8W
SOUND PRESETS: STANDARD, MUSIC, MOVIE, NEWS, USER
BACKLIGHT ADJUSTABLE: YES
COLOR TEMPERATURE: COOL, MEDIUM, WARM
PICTURE PRESETS: STANDARD, DYNAMIC, MILD, USER
POWER CONSUMPTION: 75W
POWER SUPPLY: AC 110-240V 50/60HZ
HDMI
USB 2.0
1 X AV IN ( SHARED WITH COMPONENT IN )
1 X PC
1 X ANTENNA IN
1 X AV OUT
1 X HEADPHONE
SLEEP TIMER: YES
USB MEDIA PLAYBACK
MUSIC: MP3, WMA
PICTURE: JPEG, BMP, PNG
VIDEO: H.264, MPEG4, MPEG2
OSD LANGUAGE: ENGLISH, ARABIC, FARSI, FRENCH, PORTUGESE
TV SYSTEM: PAL/SECAM, B
In The Box: 1X LED, 1X REMOTE, 1X WARRANTY CARD
You have to login first for ask question
No Question Asked Yet ...
Product Information
| | |
| --- | --- |
| Brand | OKTRA |
| Seller Name | OKTRA OFFICIAL (Karachi) |
| UPC | HD-K566 |
| Product Type | Appliances |
| Availability | In stock (10 available) |
| Platform SKU | APP-4747 |
| Seller SKU | HD-K566 |